HEMP CBD OIL PRODUCTS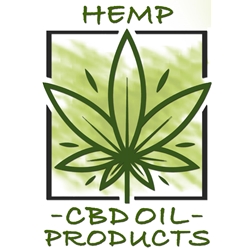 Understanding Hemp and CBD Products
Hemp Products
Industrial hemp uses two forms of the plant: its oil or its extract. There are an assortment of different products available on the market today made from or contain industrial hemp. These products are produced from the same plant, but they are not the same thing.
Hemp Oil
Made by the process of pressing the seeds of the hemp plant that produces a liquid compound which you can find bottled and ready for usage or even in beauty products. Hemp Oil products are endowed with healthy, antioxidant-rich elements of omega-3 fatty acids, omega-6 fatty acids, and vitamin E. An excellent addition to help support a healthy diet.
Hemp extract does not contain the cannabinoids CBD and THC if made specifically from industrial hemp. Hemp extract could contain other cannabinoids and plant compounds that interact with our endocannabinoid system, which regulates the brain, immune, and hormone functions. Hemp extract helps modulate our body's response to stress and promote a sense of well-being.
CBD Oil
CBD (cannabidiol) is a natural active ingredient originated in the resinous flower areas of cannabis hemp plants. Scientists and doctors around the world have been testing the therapeutic properties of CBD and have found it to be a safe, non-addictive substance. Because of this, CBD has gained worldwide popularity due to the benefits in helping treat forms of illnesses, and conditions such as muscle spasms, sleep issues like insomnia, pain and anxieties.
Two elements of cannabis that have been studied the most by scientists, are CBD and THC. THC (tetrahydrocannabinol) is another medicinally active phytocannabinoid that CBD is mostly related to.
CBD and THC have elements that act in different ways on different receptors in our brains and bodies. THC is the compound that creates the "high" that cannabis is mostly known for causing. But CBD attributes are much different because its elements do not make a person feel "stoned" or intoxicated.
How CBD Works?
CBD interacts or melds within each of our bodies in a variety of different ways. CBD-rich products are commonly used to address anxiety, people who suffer from insomnia as the effectiveness of using CBD products may help with both falling asleep and staying asleep. CBD salve products can help in offering options for treating different types of chronic pain. Hemp Extract CBD Salve can be applied on the skin to ease inflammation caused by arthritis. Two of the most difficult types of chronic pains, inflammatory and neuropathic pain can be treated from using pure CBD products.
How safe is Cannabidiol?
An important safety note to remember, when you buy CBD online, the product is primarily marketed and sold as a supplement, not as a medication. Side effects from using CBD can include nausea, fatigue and irritability. Cannabidiol CBD can raise levels of certain medications in your blood by the exact same mechanism that grapefruit juice can do. CBD also produces effective antioxidant properties, which have been shown to support blood sugar control and may help in promoting bone health. Most states around the US have legalized the medicinal use of CBD and some healthcare practitioners are now using it to help people with chronic conditions like Crohn's disease, IBS, and other bowel issues. The FDA does not regulate the safety and purity of dietary supplements. A word to the wise, please always consult with a physician or doctor before using any Hemp or CBD oil product.
CBD for Sale
People every day are discovering the important medical benefits from using cannabis CBD products, and we here at Smokers Discounts believe you will too! Try the one of the varieties of Hemp and CBD Oil products listed below at our online store. Each item is in stock today at a low discount price, available to be delivered right to your front doorstep! Call us for more details!