Sauvage Natural Pipe Tobacco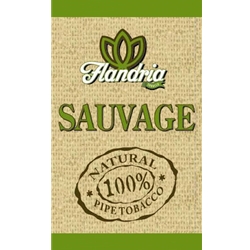 In 2016, two family owned Belgian tobacco companies came together to form Stubbe-Flandria. The company has since working to establish a strong brand that centers on passion, profession and respect for the craft.
One of the company's best sellers is Sauvage Natural Pipe Tobacco. The blend used is 100% natural and additive-free, produced with only pure Virginia leaves that meet the strictest selection criteria. Each tobacco leaf in this mixture is hand-stripped to create a superb long-grain tobacco that makes Sauvage the ideal choice for any smoking enthusiast who love a smooth mild smoke with a pleasant aroma.
Sauvage is a natural pipe tobacco brand offered here at an everyday smoker's price, affordable and available to pipe and smoking connoisseurs everywhere! Try one of the varieties listed below at our online tobacco store. Each are in stock and ready to be delivered right to your front doorstep! Call us for more details!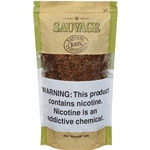 Sauvage Natural Pipe Tobacco 16 oz. Bag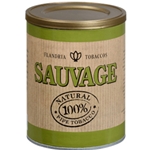 Sauvage Natural Pipe Tobacco 4 oz. Can