Warrior Filtered Cigars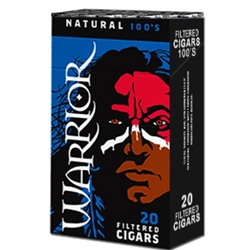 Warrior Filtered Cigars offer cigarette smokers a low-cost alternative packed with premium tobacco and superior taste. Iconic, eye-catching packaging boldly tells consumers: "Welcome to Warrior Territory, where smoking costs far less".
Native made Warrior Cigars are always filtered and loaded with All Natural, US grown premium tobaccos.
Distributed nationwide by Seneca Manufacturing Co., Salamanca, NY, Seneca Nation. USA
Available in 3 styles to choose from. Full Flavor, Natural and Menthol.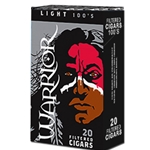 In stock as far as we know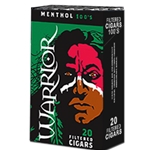 In stock as far as we know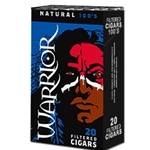 In stock as far as we know