Westfort Filtered Cigars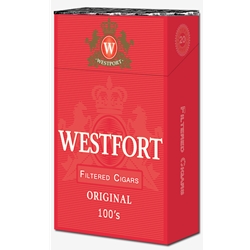 Westfort Filtered Cigars are a premium quality brand designed with exceptional smooth all-natural tastes and flavors, making them great for when you want to enjoy a good smoke at your leisure. Equivalent to any major retail brand, Westfort's are filled with a natural tobacco that is rich in flavor and will give a pleasant aroma and smooth finish. A great brand at an affordable price!
Westfort Filtered Cigars are distributed nationwide by Westport Enterprises, LLC. USA
Styles available: Full Flavor, Light, Menthol, Vanilla, Grape, and Cherry.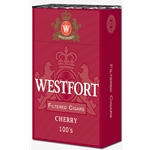 Out of stock but call us to be sure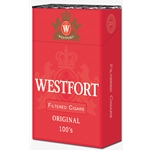 In stock as far as we know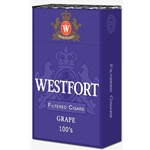 Out of stock but call us to be sure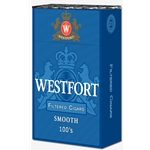 In stock as far as we know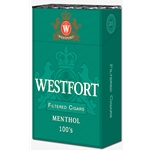 Out of stock but call us to be sure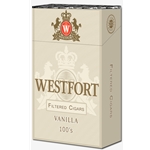 Out of stock but call us to be sure