Antonio y Cleopatra Cigars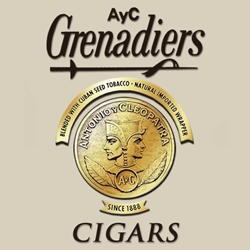 Antonio y Cleopatra Cigars also known as AYC Cigars, have a long history of satisfying American smokers ever since they were established in 1879. These cigars are a well-known brand to most of the world's cigar smokers. They are priced at a low-cost and made in flavored selections offering a fairly mild taste in Connecticut Shade natural, Connecticut Broadleaf Maduro and Java-grown wrappers. Machine-made in Cayey, Puerto Rico, the filler tobaccos are all Cuban-seed with a sheet binder.

AYC cigars are American made cigars, being produced under strict quality control standards in Puerto Rico. Every cigars is produced by machines operated by experienced craftsman from tobacco grown from Cuban seeds. Unlike many machine made cigars, AYC cigars have a reputation for quality construction, consistency and an even draw.
Antonio y Cleopatra Cigars available here at Smokers Discounts.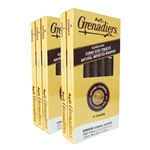 In stock as far as we know
In stock as far as we know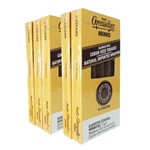 In stock as far as we know