Zig-Zag Filtered Tubes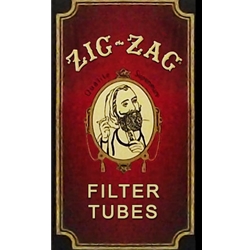 For over 130 years, the Zig-Zag brand has continued its long track record and huge market presence in the world of the RYO market. Produced in France using natural flax plant fibers, which provide strength, fineness and a slow burn, Zig-Zag has perfected the craft of making cigarette papers.
The Zig-Zag line of filter tubes are of outstanding quality with no paper taste of any kind. The tube styles come in either regular or light. When you injected your favorite brand of tobacco into these unique filtered tubes, prepare for an enhanced smoking experience of great taste and flavors that only Zig-Zag Filtered Tubes can offer!
Offered in: King Size and 100mm, Original and Smooth flavors.
Available at: Smokers Discounts
In stock as far as we know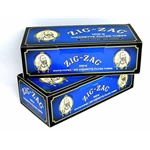 In stock as far as we know