Carter Hall Pipe Tobacco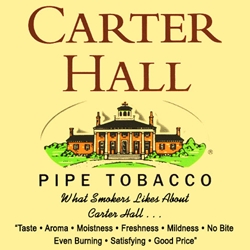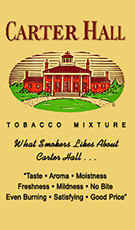 Pipe Tobacco has been the benchmark for OTC tobacco brands for decades. Pipe enthusiasts across the country love this non-aromatic, mild bodied blend of fine Burley and flake-cut Virginia tobaccos. Each pouch or can of Carter Hall is air-cured and ribbon cut, easy to pack and light giving a slightly sweet nutty flavor that provides a cool smoke and mildness that is ideal for an all-day smoke.
Produced by John Middleton, Inc. USA.
Available and ready to ship, Smokers Discounts offers Carter Hall at a low discount price. If you haven't tried this tobacco, you're missing out!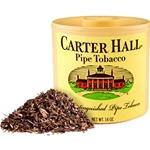 In stock as far as we know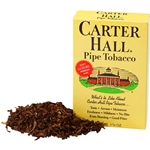 In stock as far as we know