Palma Filtered Cigars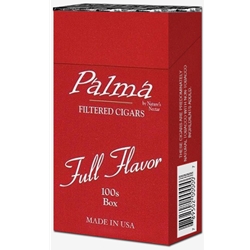 Palma Filtered Cigars are Native American produced with a unique blend of mild all natural tobacco wrapped in an all-natural tobacco leaf. Each Palma's delivers a distinct flavor and aroma of a rich-tasting premium tobacco with guaranteed satisfaction.
Palma's comes in three unique styles to choose from. Full Flavor, Lights, and Menthol.
Palma Filtered Cigars are distributed nationwide by Seneca Manufacturing Co., Salamanca, NY, Seneca Nation. USA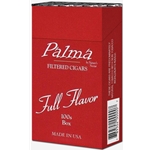 Out of stock but call us to be sure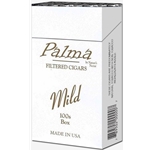 Out of stock but call us to be sure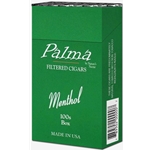 Out of stock but call us to be sure