Skydancer Filtered Cigars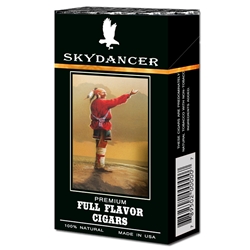 Skydancer Filtered Cigars are packed with pure, high-quality tobaccos, offering a smooth, rich and captivating smoke without the addition of any artificial additives. Every little cigars is made with the finest blend of tobaccos wrapped in natural tobacco paper. Each Skydancer offers a quality natural slow burn, yielding a satisfying experience to every smoker.
Skydancer Filtered Cigars are manufactured by the Seneca-Cayuga Tobacco Company owned by the Seneca-Cayuga tribe in Grove, OK
Available in 3 unique styles of flavors, Full Flavor, Light, and Menthol.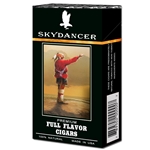 In stock as far as we know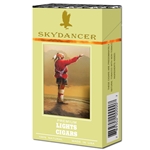 Out of stock but call us to be sure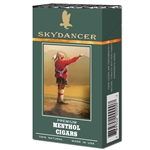 Out of stock but call us to be sure