Joya de Nicaragua Cigars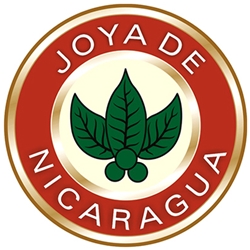 Known as Nicaragua's oldest premium cigar brand, Joya de Nicaragua offers cigar connoisseurs a rich, flavorful, and complex smoke that is perfect for any experienced smoker who craves a powerful strong tasting cigar. Each of these gems are handcrafted by skilled artisans using natural blends of sun grown black tobaccos grown in Nicaragua's fertile volcanic soil, which gives the leaves a flavorful character, that is robust, and fullness of strength.
Joya de Nicaragua are hand-rolled premium cigars that are a must-try for enthusiasts who enjoy the best full-flavor tobaccos from around the world. This is a great opportunity to have this fine tobacco brand delivered right to your doorstep! Smokers Discounts has made it easy and affordable to buy cigars online. A variety of sizes and flavors are listed below in our online store. Each of these styles are in stock and available for a low discount price! Call us for more details!