MACHINE MADE PREMIUM CIGARS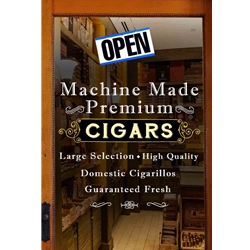 Machine-made cigars come in a wide range of flavors and styles, with Smokers Discounts, they're always available and at discount prices. Although these cigars are mass produced by machines, they resemble and smoke just as great as their delicate, hand-made counterparts.
Every cigar brand listed below is a perfect 'everyday' smoke for any occasion. Well-constructed, consistent and reliable. Whether you're a novice cigar smoker or an experienced connoisseur, these machine-made cigars will offer you a great smoking experience with their exquisite taste and aroma.
If you prefer the flavor and taste of a good cigarillo, or enjoy a great domestic or import cigar, a brand you need is a brand we have, affordable and delicious! Try them here today at Smokers Discounts!