Oliva Cigars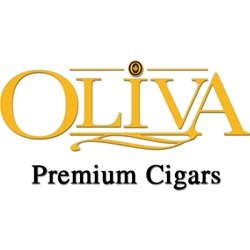 Oliva Cigars are produced by one of the most famous tobacco families in the premium handmade cigar industry. Each of these cigars are carefully constructed using time tested methods of curing, blending, then hand-rolled individually with the utmost care and quality, using the finest long filler Nicaraguan tobaccos.

The Oliva cigar lineup have gained notoriety with top-ratings awards from industry experts

throughout the cigar world

. Their premium cigars have been up for 'Top Cigar of the Year' with the Oliva Serie V receiving a '95' rating from Cigar Aficionado. In 2014, Cigar Aficionado Magazine awarded the Oliva Serie V Melanio Figurado Cigar of the Year.

If you looking for a great smoke offered at a

great

price, Oliva are hand-rolled premium cigars that deliver time and time again. Smokers Discounts has made it easy and affordable to buy premium cigars online. Each of these styles, sizes and flavors are in stock and available at a low discount price. Call us for more details!