Nub Cigars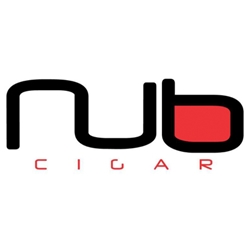 Nub premium cigars by Oliva, were introduced in 2008 with a deliberate design to capture the essence of the cigar's best flavor the instance you lite it up, and continues throughout the entire length of the smoke. Cigar experts believe that the richest amount of flavor and strength of a cigar lies within "final third" stage in the entire cigar. Studio Tobac, a division of Oliva started a revolution by cutting the length, and expanding the ring gauge to create a short cigar allowing you to hit the sweet spot right away. Although short and fat, Nub cigars actually burns very slowly just as long as any full-sized premium.
Individually hand-rolled in Estelí, Nicaragua, each Nub premium cigar is created with complexed blends of Nicaraguan binders and long fillers, inside an Ecuadoran grown Connecticut wrapper.
Nub by Oliva are a premium line cigar offered at an everyday smoker's price, affordable and available to be delivered right to your front doorstep. Smokers Discounts has made it easy to buy hand-rolled cigars, with a variety of sizes and flavors listed below in our online store. Each of these styles are in stock and available for a low discount price! Call us for more details!