Havana Q by Quorum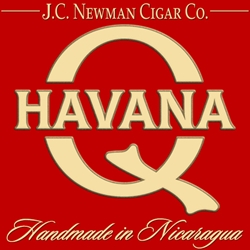 Experience the taste of Cuba! Havana Q by Quorum are premium cigars handmade in Nicaragua from tobaccos cultivated in the muddy and grainy plains of the Cotuguay Mountains. This region is world renowned for growing the finest tobacco in Ecuador. Constructed with Nicaraguan long-filler tobaccos rolled up inside genuine Havana-seed wrapper, Havana Q offers a smooth draw, producing a rich and flavorful profile that stays true to the tradition of a classic Cuban tobacco style premium cigar.
Smokers Discounts believes you'll really enjoy Havana Q by Quorum. They are a unique Cuban-style cigar that make an excellent choice for any cigar connoisseur. We've made it easy and affordable to buy hand-rolled premium cigars online and we can ship them right to your front doorstep.
A variety of sizes and flavors are listed below. Each of these styles are in stock and available for a low discount price! Call us for more details!