Arango Cigars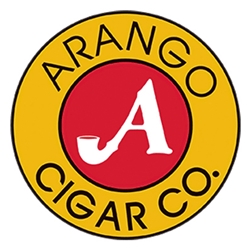 The Arango Cigar Company has been in business for more than 86 years and is one of the one of the largest importer/distributors of premium tobacco products in the United States. Arango offers some of the best high-quality machine-made cigars on the market. Arango's current cigar line is the ever popular The Sportsman, available in various sizes below. Each of these cigars are manufactured in Santiago, Dominican Republic where they use only the finest aged Ecuadorian leaf wrappers, and sheet binders and fillers from Dominican and Honduran tobaccos.
Arango cigars will give you a true smoking experience each and every time you light one up. Arango cigars make an excellent choice for any cigar connoisseur. Once a box arrives at your front doorstep, you can kick back, relax and unwind knowing you'll have a great smoke.
Smokers Discounts has made it easy and affordable to buy Arango cigars online. A variety of of them are listed below in our online cigar store. Each of these styles are in stock and available today at a low discount price. Call us for more details!