Wrangler Filtered Cigars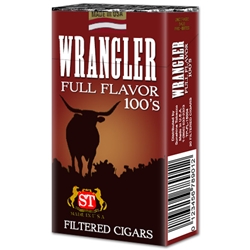 Wrangler Filtered Cigars are well known for their supreme quality being produced from the best tobacco farms in the US. The premium tobacco leaves used in each Wrangler give these cigars an herbaceous, mild and woodsy taste. The aroma of these classics are so pleasant that even the most selective smokers fall for them. These cigars are very easy to light and have an even mellow burn. Wrangler Filtered cigars are world renowned for their flavor consistency and optimum construction.
Wrangler Filtered Cigars are distributed nationwide by Sunshine Tobacco Inc. located in Miami Florida. USA
The Wrangler's are offered in multiple styles, Full Flavor, Lights, Ultra Lights, and Menthol.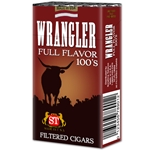 In stock as far as we know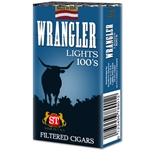 In stock as far as we know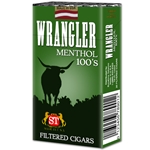 In stock as far as we know