Bella Filtered Cigars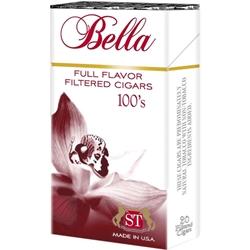 Bella Filtered Cigars created with the idea of giving female consumers a more elegant and affordable substitute to popular, but very expensive premium brands. All styles of the Bella's have a special blend of American grown tobacco inside each of them, allowing for a sensational aroma flavor, with exceptional smoothness, while still maintaining an incredibly low price.
Bella Filtered Cigars are distributed nationwide by Sunshine Tobacco Inc. located in Miami Florida. USA
Bella's are offered in multiple styles to choose from. Full Flavor, Light, Ultra Lights, Menthol, Menthol Ultra Lights.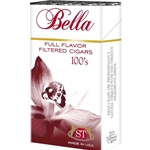 In stock as far as we know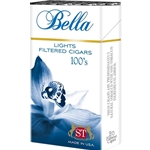 In stock as far as we know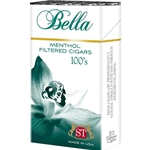 In stock as far as we know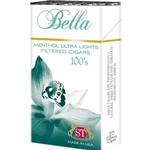 In stock as far as we know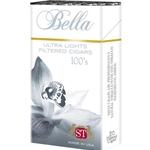 In stock as far as we know