Santa Fe Filtered Cigars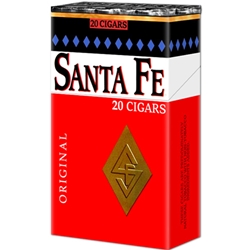 The original Santa Fe flavor is one of Smokers Discounts more popular brands. The original Santa Fe Filtered Cigars have a rich flavor and aroma that is true to traditional cigars, but the filter and grooving allows for a much smoother smoke than you're likely to find with a traditional cigar. Check out our lineup of America's favorite Filtered Cigars, Santa Fe's are rolled with the highest-quality blend of tobacco, naturally wrapped for a slow elegant burn with a pleasant aroma all the way to the end.
Santa Fe Filtered Cigars are distributed nationwide by Swisher International, Inc. located in Jacksonville, FL. USA
Santa Fe available in a wide variety of flavors, Full Flavor, Smooth, Menthol, Smooth Menthol, Grape, Peach, and Strawberry.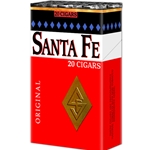 In stock as far as we know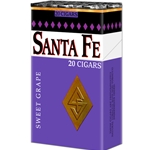 In stock as far as we know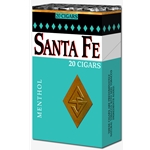 In stock as far as we know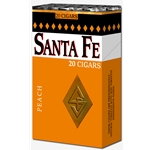 In stock as far as we know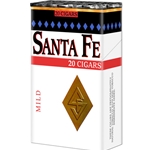 In stock as far as we know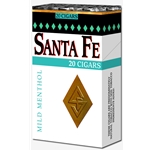 In stock as far as we know