Hot Rod Filtered Tubes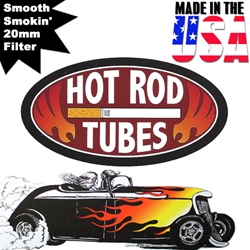 Hot Rod Filtered Tubes are quickly becoming a customer favorite among the roll your own tobacco community. Hot Rod Filtered Tubes are produced with only the highest quality cigarette paper and premium filter element. These quality ryo materials combined with your choice of premium roll your own tobacco provide the ultimate in smooth, refreshing smoking pleasure. Hot Rod Filtered Tubes are available in King Size: Regular, Smooth and Menthol.
Forget about the high cost of retail stores brands, break out your finest roll your own tobacco, and start tubing with Hot Rod Filtered Tubes today! Here at Smokers Discounts we've made it easy and affordable to buy roll your own tobacco products online. Call us for more details!