Premier Filter Tubes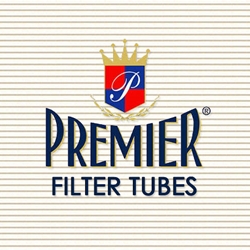 The Premier name is one of the best known brands of filter tubes used today. Manufactured by Commonwealth Brands in Goodlettsville, TN, these brown and white tipped filter tube are well made, providing consistency with mild flavors though each draw. Premier Filter Tube are offered in King or 100mm size and looks every bit as nice as any manufactured brand.
Use Premier filter tubes and save money over the high cost of retail stores brands. Start tubing with Premier Filter Tubes today! At Smokers Discounts we've made it easy and affordable to buy tobacco products online. Call us for more details!