American Club Pipe Tobacco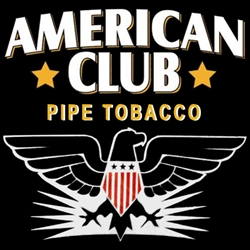 American Club Menthol Pipe Tobacco is a unique brand that combines cask aged Virginia and Kentucky burleys to create a classic American blend tobacco. American Club is value-priced offering little to no bite, very light, mellow, and flavorful producing a nice aroma with a smooth finish. Made by Lake Erie Tobacco Company, Cattaraugus, NY USA.
American Club Pipe Tobacco comes in Menthol.