Velvet Pipe Tobacco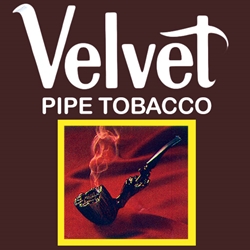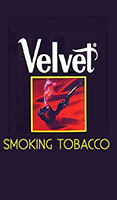 Velvet Pipe Tobacco utilizes sun-ripened Kentucky Burley tobaccos to deliver a mild, fragrant smoke slightly sweetened with a hint of anise, making it surprisingly flavorful. Rich and well-balanced with plenty of complexities, as an aged product, Velvet only seems to get better, milder and naturally velvety-smooth and sweet.

Produced by Scandinavian Tobacco Group Lane LTD.
Available and ready to ship by Smokers Discounts.