Zig-Zag Rolling Papers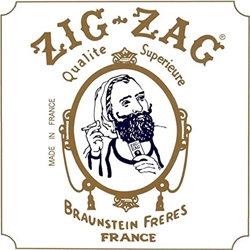 Zig-Zag Ultra-Thin Rolling Papers have been around for decades. Made from flax, these roll your own medium weight, 79mm length papers allows for a slightly wider and luxurious smoke. Each pack contains 32 leaves.
Tobacco enthusiasts who love to roll your own have grown to appreciate how good quality Zig-Zag Rolling Papers are. At Smokers Discounts we've made it easy and affordable to buy roll your own tobacco products online. Call us for more details!