Nectar Pipe Tobacco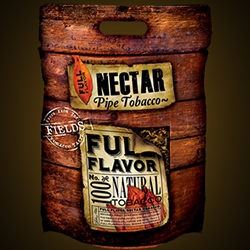 Nectar Pipe Tobacco is a 100% Native American natural pipe tobacco introduced on the market by the Seneca Manufacturing Corporation. Nectar Pipe Tobacco is ribbon cut and air cured infused with an essences that provides a fine draw and an even burn. Each taste has been carefully created to give a truly authentic natural tobacco experience.
Try this Nectar or the god's today right here at Smokers Discounts.
Nectar is distributed nationwide by Seneca Manufacturing Co., Salamanca, NY, Seneca Nation. USA
Nectar Pipe Tobacco is available in Full Flavor, Light and Menthol.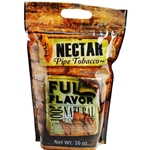 Out of stock but call us to be sure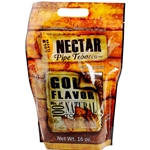 Out of stock but call us to be sure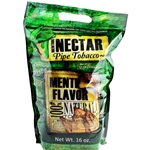 Out of stock but call us to be sure