Arturo Fuente Chateau Fuente Series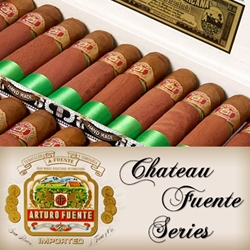 The Arturo Fuente Chateau Fuente Series is a hand-rolled premium cigar line produced from the world renowned Chateau Fuente family of handmade cigar makers. Inspired after the Chateau de la Fuente, home to the Arturo Fuente tobacco plantation in the Dominican Republic, each of these quality handcrafted gems are designed to provide a rich and delicious smoke giving off an assortment of great tastes and flavors.
Each Arturo Fuente Chateau Fuente cigar are carefully blended from aged tobaccos and rolled into perfect shapes and sizes. Crafted completely by hand, the wrappers for the Chateau Fuente line are available in silky Connecticut shade, Ecuadorian Sun-Grown or robust Maduro wrappers.
The Arturo Fuente Chateau Fuente Series are hand rolled premium cigars that deliver time and time again. Smokers Discounts has made it easy and affordable to buy premium cigars online. A variety of sizes and flavors are listed below at our discount online cigar store. Each of these styles are in stock and available. Call us for more details!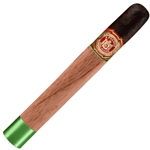 Arturo Fuente Double Chateau Maduro
Out of stock but call us to be sure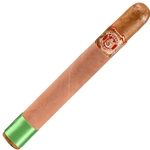 Arturo Fuente Double Chateau Natural